The PAD US Student Group experiences Berlin

This past week, the US Student Group had a packed schedule, full of fun and thought-provoking excursions as well as interesting classroom experiences.
The week started off with a delicious cooking class at Warthe-Mahl in Neukölln and continued with a visit to Schloss Sanssouci, followed by a boat ride from Potsdam to Wannsee. On the following day, we visited the Reichstag and were the guests of the Schöneberg member of the Bundestag Dr. Luczak. We had the opportunity to ask questions and were given a guided tour of the Reichstag building.

Afterwards, we were able to have lunch at the Bundestag cafeteria. (Naughty Mrs. Frendo neglected to leave her pocket knife at home and had to be 'disarmed' at the security check.)
We ended the week on a high note by attending a concert at the Philharmonie, listening to works by Grieg and Mendelsohn.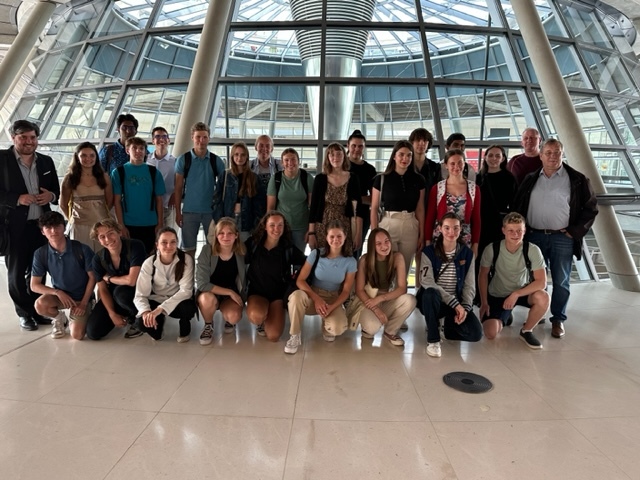 Im Reichstag (Kuppel)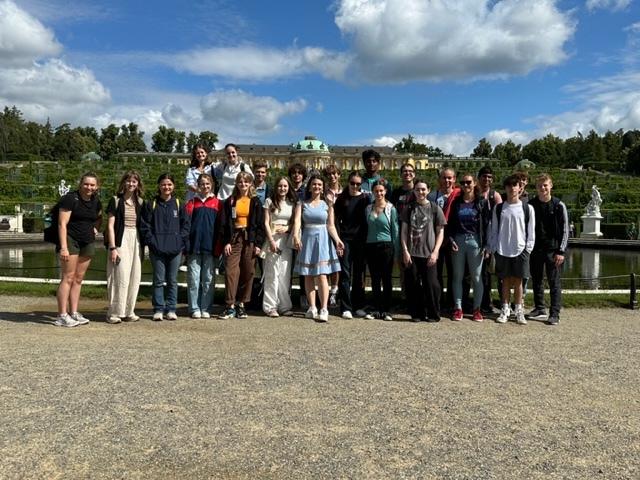 Park Sanssouci